For our Creative Challenge #5, the design team utilized Isometric Illustration for the collaborative bar chart. If you're unfamiliar, isometric illustration is a type of 3D drawing perspective that is based on using 30-degree angles. By using the same scale for every axis, the image remains proportional and non-distorted. Isometric design also creates a uniform footprint for elements so they are interchangeable with other elements and provide a consistent layout perspective across elements, and slides. For this project, the isometric layout guaranteed that each designers art for their assigned country would appear consistent and uniform with all of the other elements. The bar chart bars also were based on the same isometric 30-degree angle perspective.
In the previous blog posts on our COVID Design Challenge #5, you saw that one of the main goals was to collaborate through Microsoft Teams. This included dividing up the bar chart by country: each designer was assigned one country to create isometric artwork for.  Here is an example of design process of one building, and country "tile". Kelli on our design team was assigned Iceland – pretty fun, until she realized there aren't a lot of isometric designs out there for Icelandic landmarks! So, she made her own! Here is a walk through of her design process:
Kelli identified this building, the Hallgrímskirkja Church in Iceland, as a notable and recognizable landmark: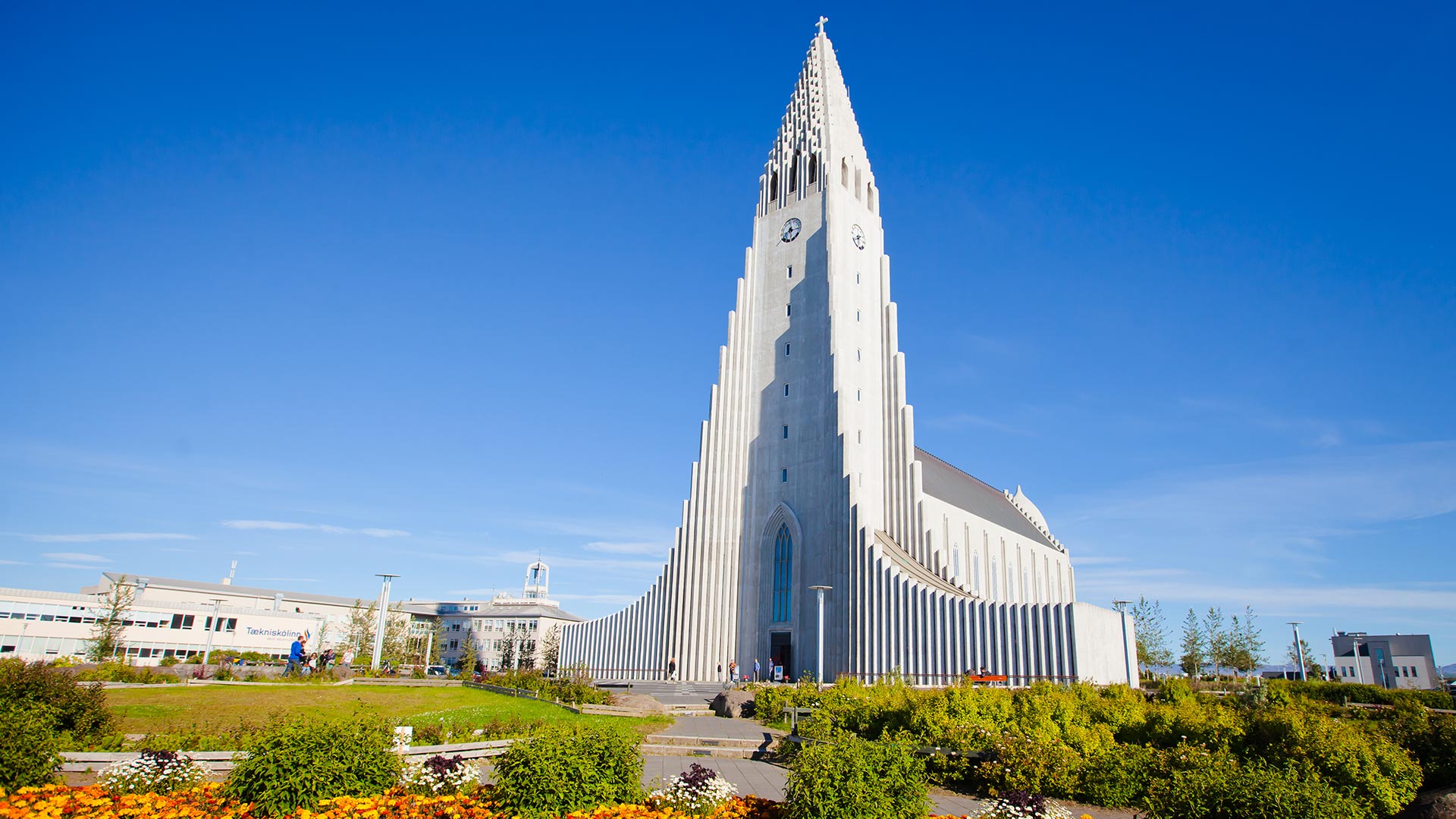 (Image courtesy of Nordic Visitor Iceland)
Beautiful – and very complex! Kelli broke down her design process for turning this Icelandic landmark into an Isometric illustration.
Original vector artwork she created
Sheared the artwork at a -30° angle
Reversed the center part to create the main tower
Sheared and adjusted the top of the tower to make it dimensional
Built out the curved "wings" of the building
Added the back part of the building
The Hallgrímskirkja Church was integrated into her version of the Iceland landscape and set atop one of the bars in the chart assigned to her.